Back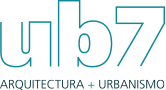 Venice Lagoon Park
Location: Venice, Italy.
The urban park is located on Sacca San Mattia Island, North of Murano.
Date: October 2007
Program
. Dock for regular lines connecting with Venice and the airport
. Access plaza
. Lagoon visitor reception and information Center:
. Bar – cafeteria and restaurant
. Bathrooms
. Shop. Sale of publications, foodstuffs, gifts, etc.
. Storage rooms
. Offices

VENICE LAGOON PARK
. Social platforms
. Recreational boardwalk, Bar
. Sports and recreation area
. Glass museum
. Space provided for shows (events, festivals)
. Lighthouses
. Bridge

LAND AND WATER LAGOON PROTOTYPES
. Shelter. Individual or group. Maximum 3-night stays
. Observatory. Individual or group
. Dock
. Power stations
. Signalization system (Lagoon condition information)
References
1 . Access Plaza
2 . Lagoon visitor reception and information Center
3 . New bridge
4 . Sports and recreation area
5 . Social platforms
6 . Recreational boardwalk
7 . Lagoon Prototypes
8 . Pre-existing bridge
9 . Pre-existing sports area
10 . Prairie
11 . Bar
12 . Local shortcut / Observatory
13 . Center (space provided for shows)
14 . Lighthouses
15 . Glass museum
16 . Murano
Water Lagoon Prototypes
General placement with 24 water lagoon prototypes 1000 mtrs. From the coast.
Memory
A project for the placement of a neighboring park of Venice with the power to grant "the other" in collaboration.
The other regarding the relationship with the magnificence of the past, the millenary landmark and sublime beauty. The park is "Today" technology and fragility before nature and man itself structured from relations with the sea, the ships, the sky, and Venice.

Four related elements.
THE NODE, THE CURB, THE LOOP, THE CENTER.

THE NODE solves the entrance and exit relations of the park where the dock and the administrative buildings are identified.

THE CURB contains two planes parallel to the coast. The first has docks or architecturized social platforms at the mercy of the tides' changes and moods, appearing and disappearing with rhythms marked by informative "lighthouses" on the waves, which express the state of the tide in lights and water according to the seasons of the year and the hour of the day. Always with the ambition to subtly and ethereally frame a small portion of the world's air. Different options have been developed on a smaller scale for contemplation and thought, in the design of observatories equipped with technology and various resting platforms.
The second contains a rhythmic succession of shelters (not bunkers), but rather their opposite; shelters abandoned from the unmercifulness of violence and protected in the minimum expression possible, separated by air and glass, while acting as observatories and palaces of the edge.

THE dynamic LOOP establishes the relation between "the sea" and "the daily earth", linking observatories and a museum dedicated to the art of glass opposite the node.

THE CENTER should be nothing available, it should dedicate itself to responsibility and desire, being impossible to do and dispose of nothing a place shall be designated between the constructed Venetian everything and the everything to be done—a place in permanent state of sketch.