Back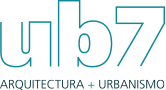 Bicentennial Towers
Ecological Tower
Technological Tower
Location: Mexico.
The Technological tower is located in Azcapotzalco Technological Park, and the Ecological Tower in Xochimilco Ecological Park.
Date: November 2007
Program and surfaces:
Each of the bicentennial towers possesses a surface of 150.000 m2 taking into account the following program:
Homes, 20%
Offices, 30%
Shops, 10%
Hotel, 20%
Auditorium, 5%
Terraces, 5%
Parking, 20%

In the technological tower priority was given to the use of new technology and construction materials focused on reducing the consumption of energy and producing energy from renewable sources.
In the ecological tower emphasis was given to the use of sustainable design and biocompatible materials.
Bicentennial Towers
. ECOLOGICAL TOWER
Symbol of fragility and strength, the "ovo ecológico" building is constructed as the promise that a birth imprints.
As image and likeness of the vital relations that organize the cosmos, the most economical way to resist and relate with the happenings has been chosen, in which it will be necessary to re-encounter and protect life.

. TECHNOLOGICAL TOWER
A structural network of new alloys takes on the commitment of withstanding and combining the internal relations. Just as its mesh physiognomy allows disturbing visuals.
The building stands as a structural and technological manifest in a world on the brink of consuming the utopia of material and communication. It shall be Babel without punishment.